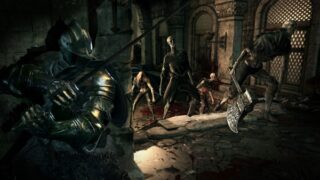 Dark Souls III will launch for PlayStation 4 and Xbox One in Japan on March 24, 2016 for 7,430 yen via retail and 6,930 yen via download, developer FromSoftware announced.
Pre-orders for the retail version will include a specially-designed map and the official game soundtrack.
A western release date, as well as the release date for the PC version, will be announced in the coming days.
A PlayStation 4 network test will be held from October 16 to 18, between 20:00 and 23:00 Japan time each day. The sign-up phase for the network test open today and run through October 4 at 24:00.
View the game's box art, map, soundtrack, and two new screenshots at the gallery.