Tokyo Xanadu screenshots show everyday clothes, opening movie
Change outfits when you're not at school.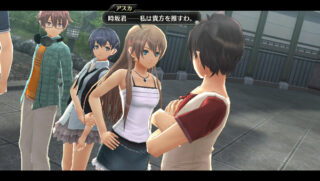 Falcom has released a new set of Tokyo Xanadu screenshots showcasing more scenes from the game's opening cutscene, as well as more clothing changes.
Kou, Asuka, and other party members, as well as sub-characters like Shiori, Ryouta, and Jun, will change outfits from their school uniforms to original design everyday clothes when they're outside of school or when they're on holiday.
Tokyo Xanadu is due out for PS Vita in Japan on September 30.
View the screenshots at the gallery.