Project X Zone 2: Chun-Li, Alisa, and more return
Seven more characters added to the roster.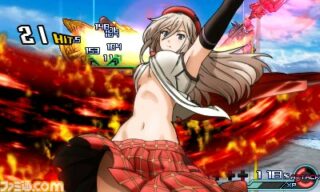 Bandai Namco has confirmed a number of returning characters for Project X Zone 2.
Newly confirmed characters include:
Chun-Li (Street Fighter)
Ling Xiaoyu (Tekken)
Demetri Maximoff (Darkstalkers)
Morrigan Aensland (Darkstalkers)
Pai Chan (Virtua Fighter)
Hibana (Nightshade) (New)
Alisa Illinichina Amiella (God Eater 2)
The tactical RPG is due out for 3DS in North America and Europe in early 2016, and in Japan on November 12.
Screenshots of each character are available at Famitsu.