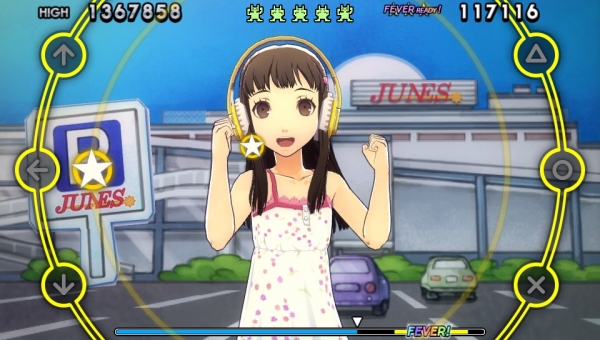 Atlus has released the Persona 4: Dancing All Night English character trailers and screenshots for Nanako, the Persona 4 protagonist's younger "sister," and Margaret, the Velvet Room inhabitant.
Persona 4: Dancing All Night will launch for PS Vita via retail and digital on September 29 in North America and November 6 in Europe.
Watch the trailers below. View the screenshots at the gallery.
Nanako Dojima
Nanako Dojima, the adorable younger sister (ok, technically cousin, but still) of Yu Narukami, has an important role in Persona 4: Dancing All Night! When Nanako and her dad make the trip from Inaba to see Yu, Rise and the rest of the Investigation Team perform at the Love Meets Bonds festival, she gets the chance to show off her dance moves for Rise's manager. Before you know it, Nanako's natural dance talent shines through, and she's ready to take the stage!
Margaret
Margaret, the materfamilias of the Velvet Room, reprises her role as master of ceremonies in Persona 4: Dancing All Night, showing off her vogue moves on the dance floor. And because of her special role in the game, you can only unlock her in Free Dance mode through in-game accomplishments.