Nintendo drops 2DS price to $99
Just ahead of Little Battlers eXperience's launch.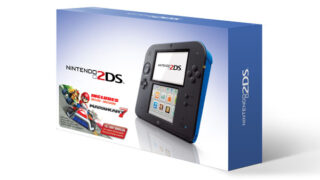 Nintendo has dropped the suggested retail price of its 2DS system from $129.99 to $99.99, the company announced.
Even at its new, $99 price, the handheld system will still come packaged with the digital version of racing game Mario Kart 7.
Nintendo highlights a slate of anticipated, upcoming 3DS games, including Little Battlers eXperience on August 21, followed by Animal Crossing: Happy Home Designer, Chibi-Robo! Zip Lash, Pokemon Super Mystery Dungeon, The Legend of Zelda: Tri Force Heroes, and Yo-kai Watch all before the end of 2015.