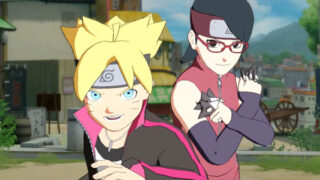 Following its Japan delay to February 4, Bandai Namco has confirmed Naruto Shippuden: Ultimate Ninja Storm 4 will launch for PlayStation 4, Xbox One, and PC on February 9 in North America and February 5 in Europe.
A new trailer released today highlights the game's latest confirmed characters, including the pre-order exclusive characters Boruto and Sarada from Boruto: Naruto the Movie, and early access characters Sasuke and Naruto from The Last: Naruto the Movie.
Watch the trailer below.