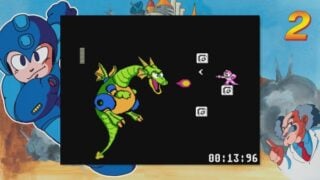 Mega Man Legacy Collection will launch for PlayStation 4, Xbox One, and PC on August 25 for $14.99 / €14.99 / £11.99, and early 2016 for 3DS, Capcom announced.
Physical editions will also be available for PlayStation 4, Xbox One, and 3DS for $29.99 in early 2016.
The collection features the first six Mega Man gams, as well as "hundreds" of high-resolution scans of vintage concept sketches, production art, unused Robot Master designs, a database of enemy information, a "Challenge Mode" with remixed gameplay sections, a music player with more than 100 songs, and more.
View a new set of screenshots at the gallery.