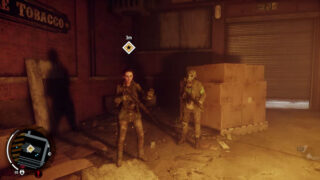 Deep Silver has released a new gameplay walkthrough of Homefront: The Revolution from Gamescom 2015.
The "Red Zone" gameplay demo sees the Resistance waging guerrilla warfare against KPA forces in the Red Zone, the war-torn outskirts of Philadelphia. The player will make use of "all kinds" of homebrew tools, from weapons to explosives, to fight against "overwhelming odds."
Yesterday, Deep Silver showcased a new CGI trailer and announced a spring 2016 release window for the Dambuster Studios-developed game.
Watch the new footage below.