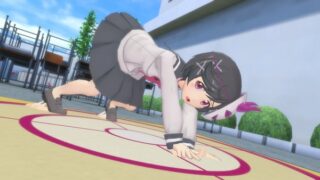 Gal Gun: Double Peace is getting a worldwide release, developer Inti Creates announced.
The PlayStation 4 and PS Vita shooting game about finding your fated woman before the day's end launch in Japan yesterday.
"Right now we are at the beginning stages of the this project, which means we are now searching for a publisher to work with to bring this game to you," Inti Creates said in a blog post.
"As of right now, we are aiming to release the game on PlayStation 4 and PS Vita just like we did here in Japan. Since it is the newest game in the series, we want to bring Gal Gun: Double Peace to you first. If the game is as successful as we hope it will be, that could open the door to other possibilities for the franchise."
Inti Creates adds that it will be "moving full-steam ahead" on the localization soon, and will share any additional information as soon as it has it.