Dragon Quest VIII for 3DS screenshots introduce unknown dungeon
Purple treasure chests and ominous doors.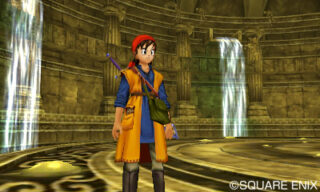 Square Enix has released a new set of screenshots for the 3DS version of Dragon Quest VIII: Journey of the Cursed King, introducing the 3DS version's new post-game dungeon.
Although there was an after story following the ending in the original version, the 3DS version adds an additional post-game side element: the hero and friends tread on into the Unknown Dungeon, the "ultimate trial," where there are purple treasure chests and a mysterious door where an ominous presence can be felt beyond.
Dragon Quest VIII is due out for 3DS in Japan on August 27.
View the screenshots at the gallery.