D23 Expo Japan 2015 Kingdom Hearts Premium Theater Event outlined
Special talk show to debut latest series footage.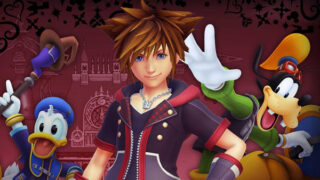 Disney has outlined its "Kingdom Hearts Premium Theater Event," which it will hold at D23 Expo Japan on November 3.
The event will be a talk show featuring special guests, as well as latest footage surrounding the Kingdom Hearts series.
The Kingdom Hearts event will be held twice on November 3—first from 13:00 to 14:30, and again from 16:00 to 17:30. Both events will have the same content.
Users will have a chance to buy tickets to the event (which are different from D23 Expo Japan tickets) for 1,500 yen via a lottery raffle between September 15 and 24. The results will be announced on September 29. You'll be able to sign up here when the time comes (a Disney Japan account is required).
If you missed it, the latest Kingdom Hearts III news came out Sunday, with Disney confirming at D23 Expo in Anaheim that the game will feature a Big Hero 6 world.