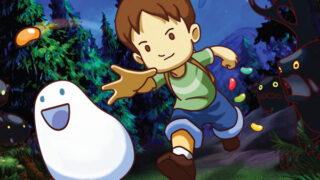 Majesco Entertainment has appointed a new CEO and is shifting away from retail games to exclusively focus on digital games, the company announced.
The company is working on a game called Glue, as well as a new entry in the A Boy and His Blob series, both of which will launch within the next two fiscal quarters across "all next generation consoles and in some cases, PC," according to outgoing CEO Jesse Sutton.
David Rector will act as Majesco's new CEO and chairman of the board.
Thanks, Polygon.