Airship Q for PS Vita will get a physical release in Japan
Get the Japanese PS Vita release on November 19.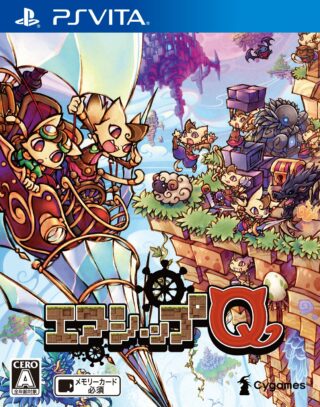 Airship Q will ship in both physical and digital versions when it launches for PS Vita when it launches on November 19 in Japan.
The physical version will cost 2,500 yen, while the digital version will cost 2,000 yen.
Here's a rundown of the game, via its official website:
Airship Q is a sandbox action RPG, where you'll go on an adventure in the open sky with your original airship. The witch has transformed you into a cat, and kidnapped your brother Lemuel. Now, you have to search for her in order to get back to yourself.

You will explore mysterious islands, collect materials, craft tools, and fight against monsters! Find statues on the way to increase your crafting levels. You can create your airship as you like, equipping it with weapons to get ready for battles.

Plants grow on the wet soil, water flows with gravity, and rocks are formed by the cooling of lava. The game makes use of the laws of physics and you are challenged to use your creativity. Enjoy Airship Q with your friends, family, or players around the world!

Multiplayer mode supports up to 4 people.
Easy-to-use controls, and beginner-friendly tutorial
BGM is by Kumi Tanioka, the composer of Final Fantasy Crystal Chronicles
Airship Q is also planned for release on PlayStation 4, though its Japanese release date is yet to be announced.
Developer Miracle Positive also plans to launch the game internationally, though release dates for either version have yet to be announced.
If you missed it, watch the game's official trailer here.