Street Fighter V beta postponed until a later date
Capcom promises "worthwhile in-game incentive" for participants.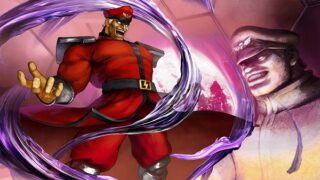 Capcom has postponed the first Street Fighter V beta, which was supposed to have gone live in the evening on July 23, but has since been unplayable to most users as a result of server issues.
"After three days of testing, while we were making progress and collecting valuable data, we felt the majority of players were not having a good experience, and the best course of action would be to take the servers offline for extended maintenance," Capcom said in a blog post. "We will be postponing our first beta phase until we believe the experience is going to be a positive one for players."
The company notes that this first beta attempt will not count towards its previously announced three beta test allotment.
"There will still be at least three full beta tests prior to the game's launch. So for those in the Americas that feel disappointed that they were not able to experience their pre-order incentive, there will be plenty of opportunities prior to launch to experience the game."
As an apology, Capcom is working on a "worthwhile in-game incentive" for players that participated in the first beta test. More details are promised "in the coming weeks."