Sega president on current console market, potential Tokyo Game Show announcement
"I do want to make an announcement of some sort."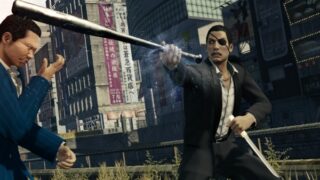 Famitsu this week has an interview with Sega president Haruki Satomi, who discusses the current console market, quality in game development, and teases a potential announcement for the Tokyo Game Show in September.
Get the quotes below.
How are you thinking about the current home console market?

Satomi: "Looking at the Japanese domestic market, you get the impression things are pretty rough, but globally, the PS4 has had the fastest console sales in history, so I think there are opportunities out there.

"I'm feeling a particular response from Asia. The Chinese version of Yakuza 0 sold more than expected.

"We've learned a lot about the western market from Atlus. If we can deliver high-quality titles to fans of Japanese games, I think we have a decent chance of making it overseas."

What specific efforts are you putting into your future home console games?

"Right now, I talk to our team about stressing quality over all else. The west is very schedule-oriented, but that means that if we can't maintain our usual quality on a project, we shouldn't put it out. Old Sega worked hard to establish a level of trust with its fans, but when I take a hard look at the past 10 years, I can see there have been some titles that betrayed that trust."

Can we expect a high-quality title to be released during the second half of the year?

"Since we're focused on quality, I can't make any promises, but I do want to make an announcement of some sort regarding a home console game at the Tokyo Game Show."
Thanks, Hachima Kikou.