Nordic Games teases 'Elex' announcement coming tomorrow
New Piranha Bytes-developed game incoming?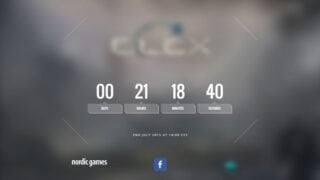 Darksiders publisher Nordic Games is teasing a new game announcement coming tomorrow. The company launched a teaser site this morning with a countdown ending tomorrow at 6:00 a.m. PT / 9:00 a.m. ET / 2:00 p.m. UK time.
Every image on the website is blurred, though we can make out the "Elex" logo in the background. One of the image files is the developer, if its file name is to go by, and it appears to be Gothic and Risen developer Piranha Bytes.
Check back tomorrow for the announcement.