GRANDIA II HD Edition launches for PC in 2015
View the first set of screenshots.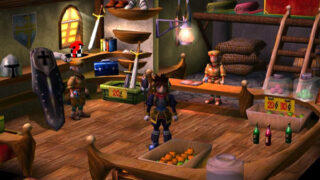 GRANDIA II HD Edition will launch for PC via Steam, as well as GOG.com, in 2015, GungHo Online Entertainment announced.
The HD version will include updates to the game's graphics, Japanese voice acting, controller support, and a new, harder difficulty level.
The PC version was first announced in May. Grandia II originally launched for Dreamcast in 2000, and was followed by PS2 and PC versions in 2002.
View the first screenshots of the HD version at the gallery.
Thanks, GameSpot.