Fairy Fencer F: Advent Dark Force Japanese release date set
PlayStation 4 update arrives on November 5.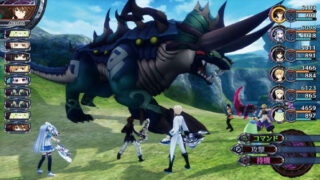 Fairy Fencer F: Advent Dark Force will launch for PlayStation 4 in Japan on November 5 for 7,538 yen at retail and 6,480 yen via download, the latest issue of Famitsu reveals. A limited edition will also be available for 9,698 yen.
A new character named Noe (voiced by Takashi Hagino) who is part of the Septerion Club is also introduced. He's a pessimist who says he wants to die every time he opens his mouth. Though he was apparently once going out with Jeune.
Thanks, [email protected].