Etrian Odyssey 2 Untold 'Chloe' trailer
3DS sequel due out on Tuesday in North America.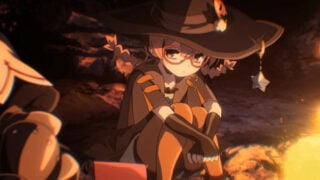 Atlus has released the final character trailer for Etrian Odyssey 2 Untold: The Fafnir Knight ahead of its 3DS launch in North America next Tuesday, August 4. A European release is planned for February 12.
The trailer introduces Chloe the War Magus. She plays a "big role" in your party with "some of the most devastating debuffs" that Etrian Odyssey 2 Untold has to offer. Central to a War Magus' strengths are their "War Edge" skills. When equipped with a sword, War Magi can apply a seven-turn debuff that reduces an enemy's attack or defense, as long as the enemy currently has an ailment.
Watch the trailer below.