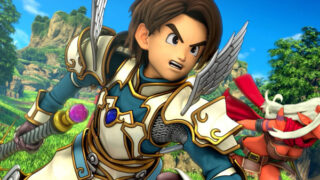 Dragon Quest X, Square Enix's online-only Dragon Quest game, is coming to PlayStation 4, the publisher announced.
"Dragon Quest X Online will celebrate its third year since release this year, but with Dragon Quest approaching its 30th anniversary, there is still more to come," producer Yosuke Saito said.
A release date was not announced.
Editor's Note: This article originally stated Dragon Quest X was also coming to Nintendo's still in development NX hardware, but Square Enix has confirmed to GameSpot that an NX version of Dragon Quest X is "under consideration," just as an NX version of Dragon Quest XI is also under consideration.