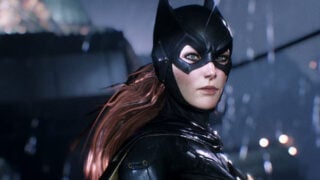 Warner Bros. and Rocksteady Studios have released the official trailer for Batman: Arkham Knight's upcoming 'Batgirl: A Matter of Family' downloadable content.
The add-on is set prior to the events of Batman: Arkham Asylum, and puts players in the role of Batgirl. It features a new location with multiple missions, side quests, and secretes, as well as a new hacking feature and Dual Play functionality with Robin. It's due out on July 14 for Season Pass holders and July 21 for everyone else.
Watch the trailer below.