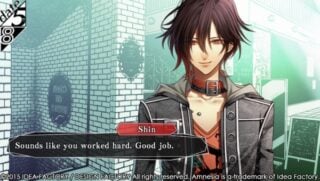 Idea Factory International has released a new set of Amnesia: Memories screenshots, this time introducing Shin, one of the game's five possible bachelors.
Shin is the heroine's childhood friend. He's described as a quite and reserved young man whose dark past leaves him unwilling to wear his heart on his sleeve. Only true love can solve the mystery behind his hardened heart.
Amnesia: Memories will launch for PS Vita and PC via PlayStation Network in North America and Steam worldwide on August 25, and via PlayStation Network in Europe on August 26.
Read up more on the visual novel here.
View the screenshots at the gallery.