Sony has no plans for PS4 backwards compatibility
"I won't say we'll never do it, but it's not an easy thing to do."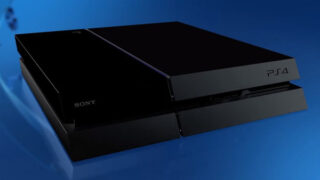 At E3 this week, Microsoft announced that it's bringing backwards Xbox 360 compatibility to Xbox One starting this fall with an initial slate of 100 titles. Sony does not have plans to follow suit, according to Sony Computer Entertainment Worldwide Studios boss Shuhei Yoshida.
"The announcement didn't change," Yoshida told Polygon, "I don't think we will change our approach. The PlayStation 4 doesn't have backward compatibility."
Instead, Yoshida wants to focus on creating new features and services for PlayStation 4, including the recently released Media Player.
Even so, Yoshida wouldn't rule out backwards compatibility entirely.
"Backwards compatibility is hard," he said. "I won't say we'll never do it, but it's not an easy thing to do. If it's easy, we would have done that."