Skullgirls PS4 launches July 7
PS Vita version still being worked on.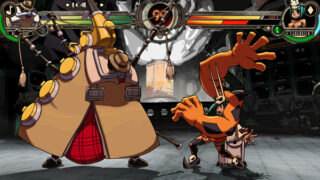 The PlayStation 4 version of fighting game Skullgirls 2nd Encore will launch in North America next Tuesday, July 7, Lab Zero Games announced.
The PS Vita version is still to be dated, but is planned for release within six weeks of the PlayStation 4 version. It will be cross-buy, so buying the PlayStation 4 version will grant you access to the PS Vita version when it launches.
Pre-orders will include a PlayStation 4 theme, showcased below.
Read up more about the PlayStation 4 and PS Vita versions here.