PC Gaming Show E3 2015 live stream
PC takes center stage at new E3 show.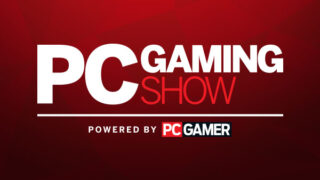 The E3 2015 PC Gaming Show will begin shortly.
Expected appearances include AMD, Blizzard Entertainment, Bohemia Interactive, Cliff Bleszinski, Cloud Imperium Games, Dean Hall, Devolver Digital, Humble Bundle, Heart Machine, Microsoft, Paradox Interactive, Square Enix, and Tripwire Interactive.
(Show begins at 5:00 p.m. PDT / 8 p.m. EDT.)
https://www.youtube.com/watch?v=kkk6HZ2Kp2w