Ore ni Hatarakette Iwaretemo Tori announced for PS Vita
Dispatch adventurers to earn your money for you.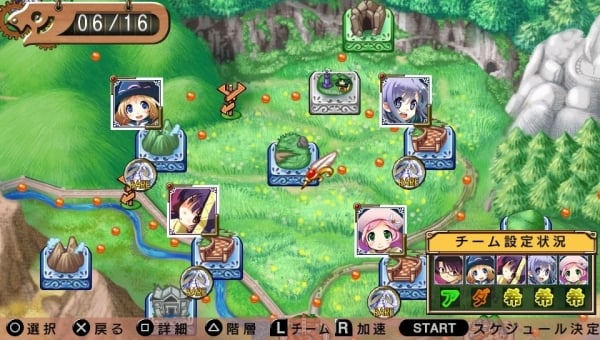 Famitsu this week reveals Ore ni Hatarakette Iwaretemo Tori for PS Vita.
The RPG, a followup to Ore ni Hatarakette Iwaretemo Otsu, sees its hikkikomori (shut-in) protagonist dispatch adventurers to earn his money for him.
While the game's characters and setting are completely new, its basic systems remain the same as its predecessor. Players can form a group of five adventurers plus three support for a party total of eight characters. Your adventurers' ranks are apparently important.
Your landlord, whose full name is "Rabiati Hiperium Enbrioma Oushijium Granim Oupatrium Jigotaper Yupatorim Makuratsumu" (voiced by Eriko Matsui), is a female high school student and the granddaughter of the previous game's landlord Lilium.
A release date was not yet announced. Like its predecessor, it looks to be a downloadable title.
Outside of the new game, the magazine also reveals that Ore ni Hatarakette Iwaretemo Otsu HD for PS Vita will be a free PlayStation Plus title in Japan this month.
Thanks, Hachima Kikou.