Next year's Plants vs. Zombies game is a new Garden Warfare
More info likely due out at E3.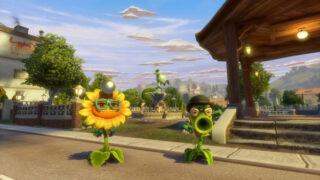 The new Plants vs. Zombies console game, due out in Q1 2016, will be a sequel to Plants vs. Zombies: Garden Warfare, job recruitment ads for PopCap Games confirm.
"Popcap HD is looking for a talented Interface Designer to help bring the UI of a new Plants vs Zombies: Garden Warfare game to life," an associate interface designer ad states. Another says that PopCap is "seeking a Designer/Scripter to help us create engaging mission experiences for an upcoming shooter."
We'll likely hear more about the followup at E3 this month.
Thanks, VideoGamer.