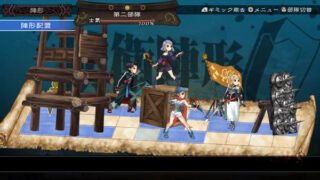 Grand Kingdom will launch for PlayStation 4 and PS Vita in Japan on October 22, the latest issue of Famitsu reveals. The PlayStation 4 version will cost 6,980 yen, while the PS Vita version will cost 6,480 yen.
Pre-orders for the game include a mini-album with song selections from the game. First-print copies include a download code for the exclusive "Noble" unit, as well as its weapons, armor, and accessories.
The game's basic flow is as follows: you choose the characters you want to hire for your group of mercenaries, make up your battle formation, and organize your party. In offline mode, you're taking on quests issued by the guild. There are four types of quests, including main story quests and quests that influence the relationship between the game's four major powers. In online mode, you're participating in a war and aligning yourself with one of those four powers. By doing quests and battles, you'll get rewards like items and new unit hires that will strengthen your party.
Thanks, Hachima Kikou.