Final Fantasy VII Remake winter update to include official title, other details in planning
"It won't be a simple remake."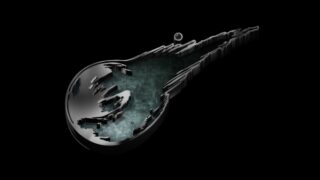 The Final Fantasy VII Remake announcement has come and gone, and our next update is coming in the winter. We don't know what that update will include, but we at least know the game's title might be announced.
Speaking with Dengeki Online, director Tetsuya Nomura suggested the remake will be more than just pretty graphics.
"We can't talk about any further details, but it won't be a simple remake," Nomura said. "Even if we were only making the graphics prettier for a next-generation machine, I don't think it would exceed the original version. If that were the case, the original International version will be available on PlayStation 4, so you could just play that and be done.
"We haven't put out any screenshots yet, but we're making considerable progress, so please look forward to it. This time we are formally introducing Nojima as the scenario writer. That being the case, he will be influencing the setup as far as the story, so you'll have that to look forward to as well.
"Sometime during the winter, we're planning to have a follow-up report. I believe we're going to announce the official title, at least, but as for other details, we're in the process of determining what we're going to put out."
Speaking with Famitsu, Nomura reiterated that simply recreating the game's graphics is not something to be excited about. Rather, "If you're doing a full remake, it must be made with a different approach that matches the times. Because it's now, and precisely because this is a full remake, I want to see what kind of fun is possible."
If you missed it, yesterday, Nomura discussed a bit more about the game.