Final Fantasy VII PS4 launches October 16 [Update: incorrect]
PlayStation 4 version of PC port dated.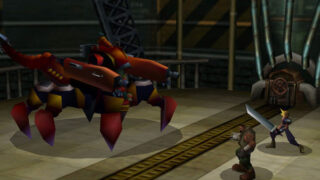 The PC port of Final Fantasy VII will launch for PlayStation 4 in North America and Europe on October 16, Square Enix announced.
The PlayStation 4 version will cost $15.99 / £12.99 / €15.99.
Thanks, Nova Crystallis.
Upate: Square Enix has sent us the following statement.
"We can confirm that the published release date for this title is incorrect. As discussed at this year's E3, Final Fantasy VII will be ported to the PlayStation 4 in Winter 2015. The pricing has already been announced last December to be set at $15.99."