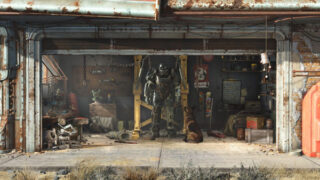 Bethesda Softworks has officially announced Fallout 4 for PlayStation 4, Xbox One, and PC.
In development under the direction of Todd Howard, the game will see a full premiere during Bethesda's E3 showcase at the Dolby Theatre in Hollywood, California on June 14 at 7 p.m. PST / 10 p.m. EST, which will be live streamed Twitch and YouTube.
"We know what this game means to everyone," said director Todd Howard in a press release. "The time and technology have allowed us to be more ambitious than ever. We've never been more excited about a game, and we can't wait to share it."
Watch the debut trailer below. View the first screenshot and box art at the gallery. Visit the official website here.