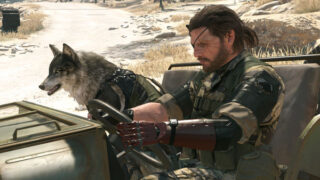 Konami has released the full 40-minute E3 2015 gameplay presentation of Metal Gear Solid V: The Phantom Pain.
But before the gameplay, the video addresses the issue of micro-transactions recently brought up by the media. "While it is true that a few micro-transactions options do exist, the entire game has been carefully balanced to be enjoyable with or without using these options. There's no pay-to-win option. Rest assured that every single item, weapon, and mission in the game is available to all players without paying a single cent. However, due to the sheer scale of the game and the time required to explore it all, micro-transactions were added as a completely optional feature for players who might not be able to spend as much time with the game. Nothing more, nothing less."
Metal Gear Solid V: The Phantom Pain is due out for PlayStation 4, Xbox One, PlayStation 3, and Xbox 360 on September 1, and for PC on September 15.
Watch the full walkthrough below.