What Remains of Edith Finch 'House Introduction' trailer, screenshots
Giant Sparrow to showcase latest game at next month's E3.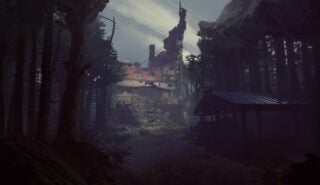 Sony Computer Entertainment and Giant Sparrow have released a new trailer and screenshots for What Remains of Edith Finch, dubbed "House Introduction."
A collection of short stories, the game recounts the deaths of each member of the Finch family. Each story stands out from rest with its own visual style, the only constants being that each is played from a first-person perspective and ends with that family member's death.
The trailer introduces the Washington state home of the Finch family, where players will begin the game and explore as Edith, unlocking the rooms of each family member throughout their adventure and finding items that further detail their lives (like a diary, photo collection, etc.)
Giant Sparrow will have a demo showing the first part of the game at E3 next month.
Watch the new trailer below. View the screenshots at the gallery.