Splatoon "Global Testfire" demo returning for one more round
Play it one more time before it launches.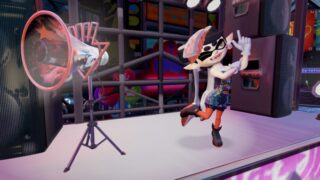 Splatoon's "Global Testfire" demo event held last week is coming back for one more round, Nintendo announced.
The demo will go live again from one hour on Saturday, May 23 from 3:00 to 4:00 p.m. PT (local times), allowing you to enjoy four-on-four online battles against other players around the world.
You can download the demo in advance of the Testfire on the Nintendo eShop.
All players who download the demo during this round or during the previous round will be able to claim a 10 percent discount off the Nintendo eShop version of Splatoon.
Splatoon will launch for Wii U on May 29.