Persona 4: Dancing All Night 'Nanako' trailer
Meet the protagonist's kid cousin.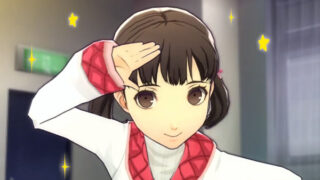 This week's Persona 4: Dancing All Night trailer introduces Nanako Dojima.
Nanako is the protagonist's cousin who's still in elementary school. She visits the protagonist in the city with her father Ryotaro Dojima, where she meets the popular idol Kanami Mashita and decides to participate in her act.
Previous character trailers have been released for the Protagonist, Rise, Kanami, Yosuke, Chie, Kanji, Yukiko, and Naoto.
Watch the trailer below. The game is due out for PS Vita on June 25 in Japan.
Japanese
With English Subtitles