Final Fantasy Agito coming to Windows 10
Windows 10 version due out by the end of the year.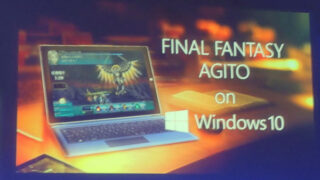 Final Fantasy Agito, which is currently available on iOS and Android smartphones in Japan, is coming to Windows 10 later this year, Square Enix announced.
The news comes via Microsoft's "De:code 2015" event that kicked off in Tokyo yesterday (and runs for another day today).
Final Fantasy Agito is a free-to-play game set in the world of Final Fantasy Type-0. An English version is on the way, and in Japan, a PS Vita version called Final Fantasy Agito+ is also in development.
Thanks, Engadget Japan.