Summon Night 5 and Class of Heroes 3 for PSP coming west
Gaijinworks and MonkeyPaw Games at the helm.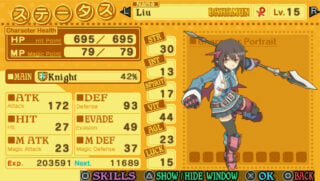 Gaijinworks and MonkeyPaw Games are localizing PSP games Summon Night 5 and Class of Heroes 3, the companies announced.
Both games will have a poll to gauge demand for a pre-sale-only one-off physical version that includes both a digital code and physical UMD (so both PS Vita owners and collectors can play the game).
Get details on each title below.
Summon Night 5
About

When worlds collide and everything is turned upside-down, a new order must be created to keep chaos at bay. Bandai Namco's Summon Night 5 is the continuing story of that order-keeping society, the Eucross, and the adventures their Summoners have keeping their world and the disparate races from the Otherworlds in balance. Players can choose to experience the story as rookie Summoners Folth or Arca, and one of four possible partners (their "Cross"), giving the game's dialogue and feel a unique flavor on up to eight different playthroughs.

What players see, and how the characters react depends on what characters are chosen at the beginning of each playthrough. But whatever choices a player makes, they're in for a charming and sometimes tense strategy RPG adventure as they gradually unravel a plot that threatens the balance the Eucross is sworn to protect. The game features beautiful 2D and 3D art with battles presented in user-adjustable isometric perspective, and gorgeous animation that is a hallmark of Bandai Namco productions.

Fans in the USA, Canada, and Europe will be able to play the game in 2015!

Physical and Digital

A physical + digital bundle is planned. Fans will receive a PSN code for a free download for each physical version purchased. This will allow Vita players who don't have a UMD drive the means to enjoy the game as well, and collectors to play the game without opening the physical package. However, we're going to make that decision really hard as we have even more collector will-breaking secrets planned for this set's packaging.

Pricing

Pricing will be released once the poll for the physical+digital version demand is completed.
View a set of English screenshots at the gallery. Visit the game's website here.
Class of Heroes 3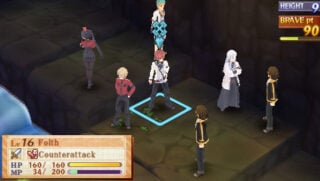 About

Time to hit the books with a new crop of adventurers! Class of Heroes 3 takes the series to the next level with fan-requested changes and all new game systems that make this one of the most addictive and charming dungeon crawling RPGs ever!

The biggest new feature is that instead of one school, players have the choice of three very different schools to begin their quest and call their home during the game. The school chosen will change the uniforms of the players and the degree of difficulty of the game. Each school also has a unique cast of characters to interact with. Once the school is chosen and the game begins, players will also notice new systems like the expanded Affinity system that allows specific love / hate connections to be specified between characters to grow positive or negative relationships under player's specific control. Finally, one of the most-requested changes from Class of Heroes 2 has been implemented as well: labyrinths now feature a selection of ambient music as you explore them.

With the expanded school campus system, devilish new labyrinths, charming gameplay, and enormous cast of characters, Class of Heroes 3 won't be easy for dungeon-crawling fans to put down once they start!

Pricing

Pricing will be released once the poll for the physical+digital version is completed.
View a set of English screenshots at the gallery. Visit the game's website here.