Square Enix teases unannounced PS4 titles coming out this year
Reminder: Final Fantasy X | X-2 HD is out next month.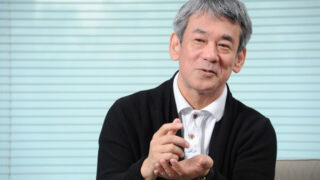 Square Enix has been a big supporter of PlayStation 4. Since its release, the publisher has put out nine PlayStation 4 games (more including Japan), and titles like Dragon Quest Heroes II, Final Fantasy XV, Kingdom Hearts III, and Star Ocean: Integrity and Faithlessness are still to come. But Square Enix has more announcements planned for the year, according to producer Shinji Hashimoto.
The following quote comes from Famitsu:
—Dragon Quest Heroes II was announced pretty quickly. We thought it was an April Fools' joke because of that.

Hashimoto: You must have been surprised! (Laughs.) We want to help spread PS4 even more. If that happens, even more games will come out, which would make me even happier. (Laughs.)

—Square Enix has a variety of PS4 titles coming out. The time to buy a PS4 is now, eh?

Hashimoto: On April 23, we have Tropico 5 (Editor's note: they're localizing it in Japan), then on May 14, Final Fantasy X | X-2 HD Remaster will also be released. Including ones yet to be announced, there really are a lot of titles this year, so please look forward to them!
Thanks, Games Talk.