Square Enix opens mysterious new project website
Next update due on Monday, April 13.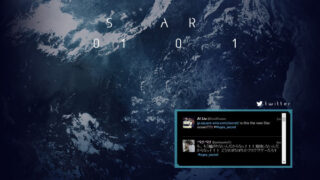 Square Enix has launched a mysterious teaser website for a new project.
The website, located at jp.square-enix.com/secret, features what looks like a planet as its background, with the letters "S, A, R" and the numbers "0, 1, 0, 1" printed above it. There are some gaps in-between.
According to the tweet generator attached to the website, our next update on whatever this is will be this coming Monday, April 13.