Persona 4: Dancing All Night 'Yukiko' trailer
The only daughter of Inaba's Amagi Inn.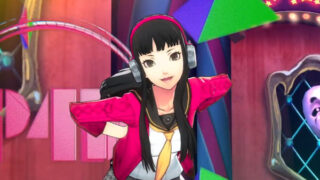 This week's Persona 4: Dancing All Night trailer introduces Yukiko Amagi.
Yukiko is a close friend of Chie and in the same grade as the protagonist. She's the only daughter of the long-running Amagi Inn in Inaba. She's used to wearing kimonos and Japanese-style gestures, and uses an original dance style incorporating ballet-like movement.
Previous character trailers have been released for the Protagonist, Rise, Kanami, Yosuke, Chie, and Kanji.
Watch the trailer below. The game is due out for PS Vita on June 25 in Japan.
Japanese
With English Subtitles