Persona 4: Dancing All Night 'Naoto' trailer
Persona 4's detective imagines the step.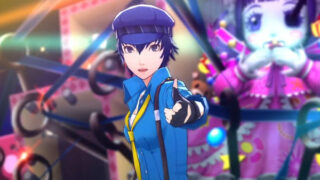 This week's Persona 4: Dancing All Night trailer introduces Naoto Shirogane.
Naoto is a detective for the police force. In Dancing All Night, she returns to the city after the events of Persona 4 to fulfill "a certain request" with the protagonist and group for Rise, but they encounter an incident instead. More details on that here.
Previous character trailers have been released for the Protagonist, Rise, Kanami, Yosuke, Chie, Kanji, and Yukiko.
Watch the trailer below. The game is due out for PS Vita on June 25 in Japan.
Japanese
English Subtitles