Operation Babel clips introduce character creation, battles, more
Operation Abysss sequel due out on April 30 in Japan.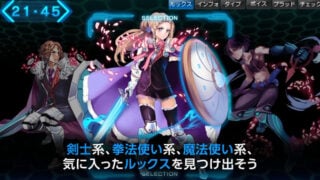 5pb. and Experience have released a new set of Operation Babel: New Tokyo Legacy clips introducing the game's character customization, Cross-Blood system, battles, and more.
The Experience-developed dungeon RPG is a sequel to Operation Abyss: New Tokyo Legacy, which is due out for PS Vita in North America on June 9 and Europe on June 5. Catch its latest trailer here.
Operation Babel is due out for PS Vita in Japan on April 30.
Watch the footage below.
Character Creation
Cross-Blood System
Battle
Mission
Medical Lab
Development Lab