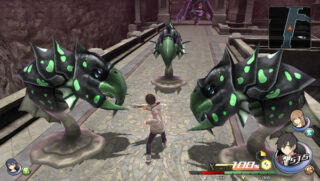 Sony Computer Entertainment Japan has opened a new web portal and released new trailers highlighting its PlayStation 4 and PS Vita spring/summer lineup.
The videos include first footage of Falcom's Tokyo Xanadu and Bandai Namco's Taiko Drum Master: V Version for PS Vita.
It's worth noting that the logos you'll see for games like Final Fantasy XV, Persona 5, and Street Fighter V towards the end are for games coming down the line, not in the spring or summer.
Watch the videos below.
PS4 and PS Vita Lineup
https://www.youtube.com/watch?v=mW_dQBPpzFw
PS Vita-Only
https://www.youtube.com/watch?v=ZoEU1_SbB24