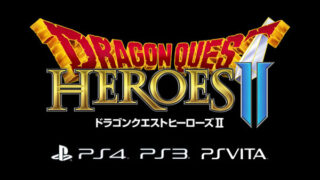 Following its Japanese release in February, Square Enix is following up its Dragon Quest Heroes action RPG with Dragon Quest Heroes II for PlayStation 4, PlayStation 3, and PS Vita, the company announced.
The news comes via a Dragon Quest Heroes promotional website launched in the early hours of April 1. The website invited visitors to defeat Slime enemies by popping their respective bubblewrap bubbles. Around 22:00 Japan time on April 1, the amount of bubbles popped reached 10 million, and the announcement went live.
We withheld publishing the announcement earlier on the chance it might have been an April Fools' Day joke, but alas, it was not. The official announcement is out.
Here's the production staff, via PlayStation Blog Japan:
General Director: Yuji Horii
Character Design: Akira Toriyama
Music: Koichi Sugiyama
Developer: Omega Force (Koei Tecmo)
Publisher: Square Enix
A release date and price are still to be announced.
Visit the game's official website here.