Stella Glow teaser trailer
First in-motion look at Imageepoch's upcoming 3DS RPG.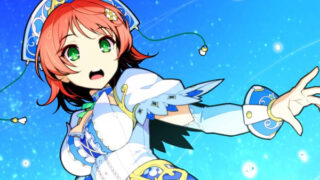 Sega and Imageepoch have released the first teaser trailer for Stella Glow.
The 3DS simulation RPG, recently announced for a June 4 release in Japan, tasks players with preventing the world from crystallization by the cursed song of Hilda, the witch of destruction.
The trailer introduces main character Alto, witches Risette, PoPo, and Sakuya, knights Klaus, Rusty, and Archibald, and enemies Dante, Dorothy, and Hilda. You'll also see a number of gameplay scenes.
Watch the trailer below.