Steins;Gate 0 announced
Platforms unannounced and anime also planned.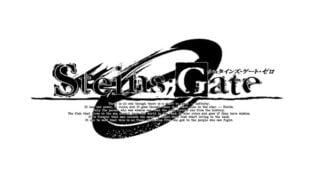 A Steins;Gate sequel called Steins;Gate 0 is currently in development, 5pb. announced during a TwitCasting presentation this morning.
The story is set after Rintarou Okabe was not able to save a certain someone from the Beta world line in the Steins;Gate: Epigraph of the Closed Curve light novel. The stories from the drama CDs and light novels will act as one of the game's "roots," but Steins;Gate 0 is not a game-ification of the novels. It is described as a legitimate numbered sequel with a new scenario.
Steins;Gate 0's staff is as follows:
Planning and Author: Chiyomaru Shikura
Producer: Tatsuya Matsubara
Character Design: Huke
Scenario: Naotaka Hayashi, Toru Yasumoto, Masaki Takimoto, and Tsukasa Tsuchiya
Music: Takeshi Abo
Platforms were not announced. An anime for Steins;Gate 0 is also planned.
Watch the teaser trailer below. Visit the game's website here.
https://www.youtube.com/watch?v=zfFC15WoNYo
Thanks, Games Talk and Famitsu.
Update 03/29/15 at 11:35 a.m.: View the first artwork at the gallery.