Retro City Rampage: DX teasing PS Vita physical release
Announcement supposedly due this week.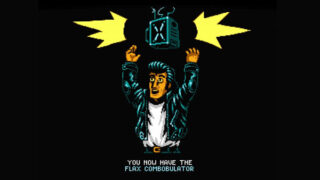 Vblank Entertainment is teasing a PS Vita retail version of Retro City Rampage: DX to be announced this week.
Last week, the developer randomly tweeted a photo of what's clearly the inside of a PS Vita case. The following day, another photo of the back of a PS Vita game cartridge. And on Saturday, an image of the bottom of a PS Vita game cartridge.
The following text accompanied the tweet: "Something you'll totally never ever guess is being announced next week ;) Don't miss it ( this time ;)!"
The news shouldn't come as too much of a surprise. A limited PlayStation 4 retail version was also released, but quickly sold out.