Langrisser 3DS titled, slated for July in Japan
Limited "Legend Edition" version also planned.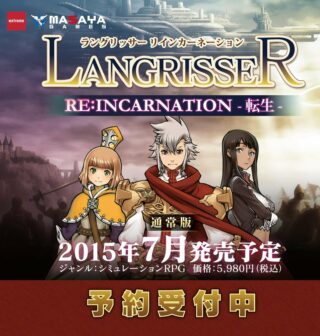 The title and release month for the 3DS resurrection of Langrisser has leaked via Japanese online retailer Rakuten.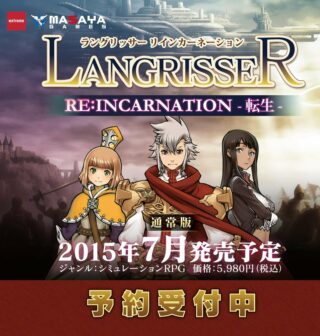 Langrisser Re:Incarnation Tensei (literally Langrisser Re:Incarnation Reincarnation) will launch for 3DS in Japan in mid-July.
Here are some details:
Legendary Simulation RPG Revived After 15 Years

The strategic simulation RPG series filled with fascinating characters makes its 3DS debut.

More Than One Million Sales

Since the release of the original Langrisser in 1991, five numbered sequels have followed. Langrisser I and II, particularly, were RPGs representative of the PC Engine and Mega Drive, and have helped established many current fans.

Returning Systems with Updated Interfaces

The series' traditional systems, including the special traits of each unit, commanders and mercenaries, etc. have returned with easier operability. Enjoy continuous play without stress!

A Fascinating Story of Multiple Powers That Unfolds During Battle

The three powers known as the "Bright Army," "Imperial Army," and "Dark Army" are competing for power. As the commander of a some sort of power, the protagonist teams up with mercenaries and various other allies while in search of his little sister who he was separated from at a young age. The scenario branches off depending on the player's choices, and there will be a number of different endings.

Confession Events

By working towards confession events, you can get love confessions from each of 28 characters. Each event will feature its own illustration and be fully voiced per character. If the confession succeeds, each character will appear in your ending.

Fascinating Characters and Music

The game features fascinating characters drawn by Hiroshi Kaieda, performances by popular voice actors like Miyuki Sawashiro, music by Noriyuki Iwadare, and a theme song performed by Okui Masami.

Series' Familiar Hidden Stages Return

Over 40 Splendid Voice Actors

Legend Box Limited Edition

The limited edition includes:

Rosalia and Licorice Puchi Figures
Original soundtrack album (2-discs) – Includes picture label featuring Langrisser 2's Chris and Liana, over 20 songs from Langrisser I, II, and Der Langrisser, new songs from Noriyuki Iwadare and Okui Masami's theme song
64-page art book featuring unpublished illustrations showing the characters and world from Satoshi Urushihara and Hiroshi Kaieda
Thanks, Games Talk.