Gundam PS4 announcement coming soon
And that includes the official title.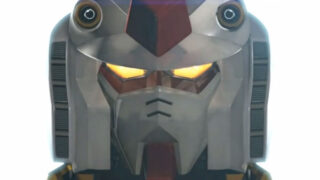 We'll hear more about the new Mobile Suit Gundam game for PlayStation 4, including its official title, soon, Gundam producers Ken Kuwahara and Kotaro Usui told the latest issue of Famitsu.
The PlayStation 4 game was first announced in 2013 and resurfaced last year, revealing the game's theme of "All Gundam."
Get the quotes from this week's Famitsu below.
How have the circumstances of Gundam games changed with the times?

Kuwahara: "The most impactful thing is the platform changes. With respect to home games, our services for PlayStation 4 and PS Vita with this franchise will be especially strong."

When will we hear about the new Gundam game for PlayStation 4?

Usui: "Our plans are starting to just about come together now. I think we'll be able to announce it soon, including the official title."

And what of Gundam Breaker?

Usui: "We're really grateful that we were able to put out a sequel. It was well received, so at this point, we're just concerned about how it should evolve moving forward."
Thanks, Hachima Kikou.