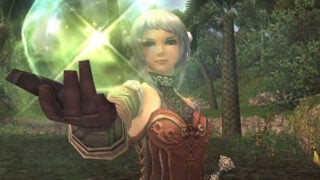 Square Enix will hold a press conference about the future of Final Fantasy XI this Thursday, March 19 in Japan.
"We will be holding a press conference regarding our plans for Final Fantasy XI going forward, with the event broadcast live on the internet," Square Enix said in the announcement.
The presentation will be live streamed on YouTube starting at 16:00 Japan time (midnight PST / 3 a.m. EST).
Further details were not announced.
Thanks, Hachima Kikou.